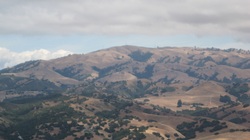 ---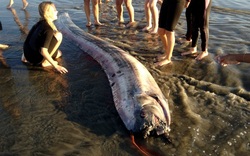 ---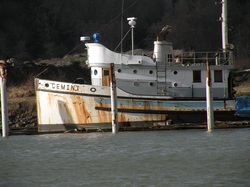 The Western Flyer. Steinbeck's Boat, The Sea of Cortez, and the Saga of Pacific Fisheries. Published March 2015. University of Chicago Press

And this I believe: that the free, exploring mind of the individual human is the most valuable thing in the world. John Steinbeck-East of Eden

When you caste a bottle into the sea, it rises and falls with the ocean swell as it drifts in the current. Along the way, it picks up some passengers. Maybe a few barnacles, some tube dwelling polychaete worms, and bryozoans attach themselves to it. Over time the microcosm changes members. Finally as the vessel travels the ocean, the bottom shoals, and a wave lifts it up one last time as it rides the surf. The bottle tumbles to the sand, now a carcass treasured by beachcombers. All journeys come to an end. And so, the Western Flyer's strange voyage along the Pacific coast will soon cease. The famous little boat that took John Steinbeck and Ed Ricketts to the Sea of Cortez has been bought by real estate developers. They plan to maroon her in the landlocked city of Salinas.



---